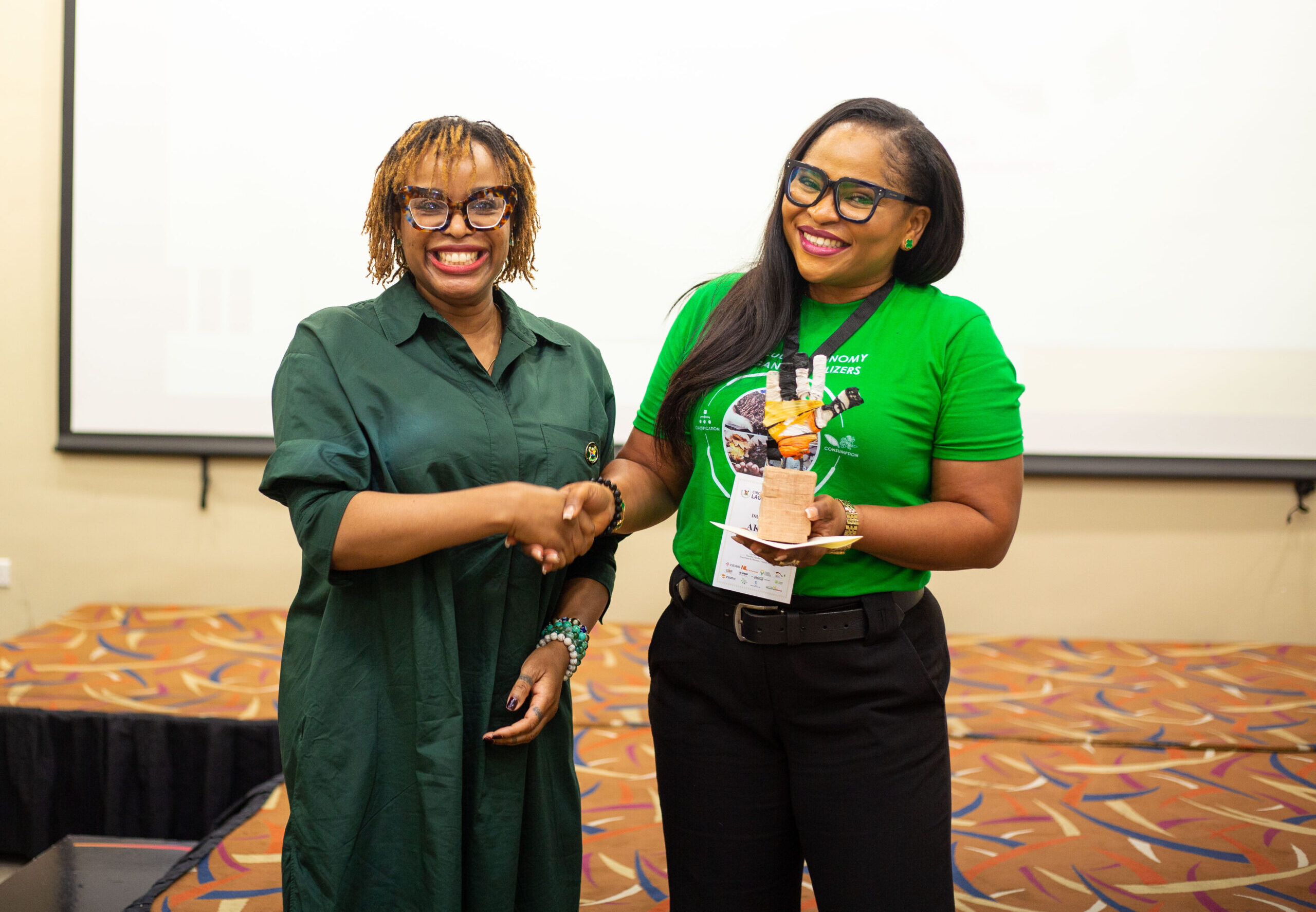 Who We Are
Circular Economy Innovation Partnership (CEIP) is an ecosystem builder that promotes circular economy business innovation and investment in Nigeria through research, advocacy and programme facilitation. CEIP actively cultivates and champions innovative circular solutions in partnership with policymakers, businesses, investors, NGOs and academia.

Why you should work with us
Subscribe to our newsletter.
What our clients say about us
As our partners, CEIP played a significant role in our program's success in general and in the success stories of many of our entrepreneurs specifically. CEIP has been providing us with valuable strategic advice, access to circular economy experts who served as valuable mentors to the entrepreneurs in our programs, and was super helpful in connecting circular economy businesses (who participated in our programs) to relevant business development and partnership opportunities. This enabled them to scale their businesses and turn their ideas into sustainable impactful organisations. We see CEIP as a strong ecosystem builder that is strengthening the innovation and circular economy ecosystem by connecting the dots, creating new opportunities, and building valuable partnerships.
The Circular Business Platform has become a key partner in promoting circular economy thinking and practice in Nigeria. Our partnership has been nothing short of robust and far-reaching in helping facility managers transition from the linear to a circular economy model, especially in commercial premises and manufacturing settings. The Circular Economy Innovation Platform (CEIP) which hosts the Circular Business Platform continues to be at the frontlines of championing the adoption of circularity practices by businesses to help reduce carbon footprint, conserve natural resources and empower communities. We commend your efforts and look forward to working with you on an ongoing basis.
Our collaboration with the Circular Economy Innovation Partnership (CEIP) spans over three years and is driven by our shared passion to address business and investment climate gaps, promote circular economy uptake and concepts among businesses in Nigeria. GIZ SEDIN and CEIP have worked together on viable environmental sustainability projects delivering top-notch services, strategies, and contributions to the green economy space. We worked jointly on different components of the Circular Lagos Projects all geared at fostering collaboration among circular business partners and further promoting circular concepts and new solutions. We are proud of what we have achieved together.
CEIP has been a strategic partner of Innovate UK KTN Global Alliance Africa, most especially CEIP's supports towards our Circular Economy intervention in Nigeria. The CEIP team delivered an excellent roadmap for the Innovate UK KTN circular economy innovation network, as well as partnership with us to deliver the stakeholders event. This activities and expert knowledge is helping us to define the right path for the UK-Nigeria innovation network and building a sustainable innovation ecosystem in Nigeria. CEIP have the expert knowledge and have access to the right stakeholders within the circular economy sector.